This is the local Wikipool sandbox, for testing approved by administrators. You may test with proper permission from an Admin. To format, simply list the article title you are testing on (==article name==), then your testing. REMOVE YOUR TESTING WHEN IT IS REDUNDANT.
Main page
Main Page

•

Wiki Activity

•

Videos

•

Recent media

•

Chatroom

•

Forum

•

Site stats

•

Search for an article

•

Category Tree

Welcome to Wikipool!
Wikipool is a comprehensive encyclopaedia and database centred on 8 Ball Pool and its many aspects, which is collaboratively and productively written by 8 Ball Pool fans and wikians alike. The site is maintained and operated by a small group of editors whose primary job is to contribute and improve the wiki in a somewhat obsessive tendency and relentless pursuit of modification—and we need you to help. Wikipool was established on March 17, 2015 by Andre Shoaf, and is one of the largest online encyclopaedias about 8 Ball Pool, with 1,590 pages and 214 articles. All written content on this site is published under the Creative Commons Attribution-Share Alike License 3.0. Make sure that you read the Policies before joining; if you do not, you will be liable to be penalized. For further details, contact local Sysops, users who format and contribute to the wiki effortlessly and are aware of the wiki's features and functions. Thanks for browsing and checking out the wiki!
Software: MediaWiki 1.19.24 • Articles: 214 • Pages: 1,590 • Edits: 3,271 • Active editors: 1 • Admins: 5


About 8 Ball Pool

Main Article: 8 Ball Pool

8 Ball Pool is an online and mobile-based billiard-themed pool simulation sports game maintained and operated by Miniclip, a games company based in Switzerland, Portugal, Italy and England. As of June 2015, 8 Ball Pool was ranked number one of one-hundred in Miniclip's Top 100 List. 8 Ball Pool offers free content and is able to be played from any computer device and runs in any ordinary flash-enabled browser fluently. 8 Ball Pool is the largest multiplayer game of its genre, netting thousands of players daily. As of February 2013, the game had eighteen million active players.

According to the header of one of Miniclip Corporate's pages, there is currently ~70 million users active on Miniclip. Miniclip was additionally ranked one of the most ten valuable startups in Europe by the Business Insider.

Quick facts

8 Ball Pool has existed since 2010.
In 2008, Miniclip released 8 Ball Quick Fire Pool, a game which would be come what is now known as 8 Ball Pool.
8 Ball Pool can be played in seventeen different languages.
There is three different playable versions of 8 Ball Pool including on Facebook, Miniclip's website and on mobile devices.
8 Ball Pool has passed 10 billion game plays.
8 Ball Pool has been downloaded over one hundred million times.

Recent updates

Forum updates

Community updates

2014

See more




User links

| | |
| --- | --- |
| | Editing |
| | My account |
| | Help |




About Miniclip

Main Article: Miniclip

Miniclip is a global leader in digital games. The company develops, publishes and distributes highly engaging games to an audience of 70 million monthly active users, across mobile, social and online platforms.

Founded in 2001, the company has successfully grown a huge organic global audience in over 195 countries and across six continents. Miniclip has a unique understanding of the digital games space and has developed a strong portfolio of over 45 high-quality mobile games, with a further catalogue of 1,000 online games, extensive worldwide distribution and an internationally recognised brand name.


Quick facts

Miniclip is a globally recognised casual games brand with millions of daily active users across six continents.
The Miniclip Team consists of 140 people, drawn from 18 nationalities, across four offices in Switzerland (headquarters), Portugal, Italy and the United Kingdom.
Miniclip has a portfolio of 45 high quality mobile games, with a further catalogue of 1,000 online games.
The Company's mobile games have been downloaded 500+ million times.
Leading mobile franchises include 8 Ball Pool™, Agar.io™, Soccer Stars™ and Rail Rush™.
Miniclip is a Top 10 Facebook Developer with among the highest retention and sharing metrics on the platform.
Miniclip's passionate community of gamers interacts not only via the website and mobile but also on Miniclip's Facebook, Twitter, Google+, LinkedIn pages and their YouTube channel.

Social

---

---

Wikipool news

Post-regeneration scheme (September 25 - present)

November 21, 2015 - Wikipool's logo is changed!
October 8, 2015 – Wikipool applies for a spotlight request (see w:c:community:Project:Spotlights for more details)
October 5, 2015 – Wikipool's newspaper (The Wikipool Gazette) has been officially launched. You can read the first issue here
October 3, 2015 – Wikipool hits the 200-article milestone! Well done to everyone involved!
September 25, 2015 – The regeneration scheme begins

Pre-regeneration scheme (March 17 - July 30)

July 19, 2015 – All of the basic cues (Standard, Premium and Country) are completed; lists are created
July 14, 2015 – The 100-article milestone is surpassed with the creation of the Japan Cue
March 17, 2015 – Wikipool is launched by User:TheRedClasher

 Contact Wikipool • Search • My userpage

Wikipool uses GNOME Desktop icons for its homepage. A compilation can be found here.

Don't know where to start?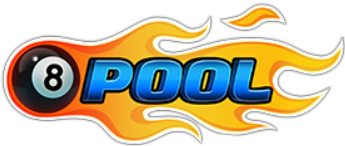 8 Ball Pool™ is a registered trademark of Miniclip SA. Wikipool is in no way affiliated with Miniclip, or 8 Ball Pool itself.

8 Ball Pool is copyright 2001–2015 Miniclip SA. The 8 Ball Pool Wiki is in no way affiliated with Miniclip.
For an optimal viewing experience,
Wikipool
recommends using a computer device, as it does not cater for viewers on mobile. Wikipool would also recommend installing
Adblock Plus
to prevent adverts from obscuring pages.
Community content is available under
CC-BY-SA
unless otherwise noted.