Main Page

•

Wiki Activity

•

Videos

•

Recent media

•

Chatroom

•

Forum

•

Site stats

•

Search for an article

•

Category Tree
👋
Welcome to Wikipool!
Wikipool is a comprehensive encyclopedia and database centerd on 8 Ball Pool and its many aspects, which is collaboratively and productively written by 8 Ball Pool fans and wikians alike. Wikipool was established on March 17, 2015 by Andre Shoaf, and is one of the largest online encyclopedias about 8 Ball Pool. All written content on this site is published under the Creative Commons Attribution-Share Alike License 3.0. Make sure that you read the Policies before joining; if you do not, you will be liable to be penalized. Thanks for browsing and checking out the wiki!
🎥🎬
Check out 8 Ball Pool's YouTube Channel Community Videos!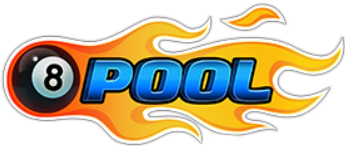 8 Ball Pool™ is a registered trademark of Miniclip SA.
8 Ball Pool is copyright 2001–2018 Miniclip SA.
For an optimal viewing experience,
Wikipool
recommends using a computer device, as it does not cater for viewers on mobile. Wikipool would also recommend installing
Adblock Plus
to prevent adverts from obscuring pages.